Overseas shipping charges are based on SF EXPRESS rate, determined according to the actual weight or the volumetric weight, whichever is greater.
Minimum shipping weight 2 kg.
Overseas Shipping Steps
1.Once place order, choose Taiwan as Shipping Destination and SF EXPRESS as Delivery Method, then proceed to check out. 

2. Fill in Customer info and Delivery Detail.
please note that the name needs to be the same as shown on your ID.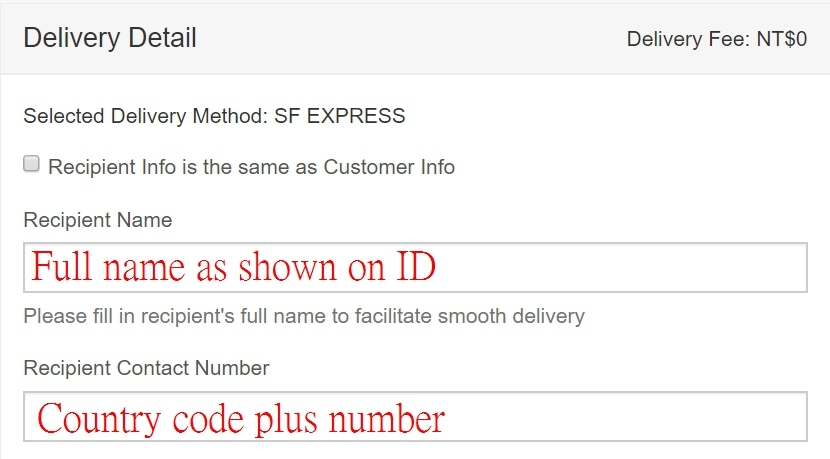 3. For the address, choose Taipei City and 104 Zhongshan District as default, and fill in your postcode and complete address.

4. Once the payment is made, provide us your order number through 20 BEAUTY DAY FB messages or website order remarks.

5. We'd check the shipping cost according to the weight and destination, and provide you a link to make another payment for shipping. 
6.Once done, we will mail the parcel within 2 days through SF EXPRESS.